Expert Q&A: "How Can I Get Great Abs Without Doing Sit Ups?"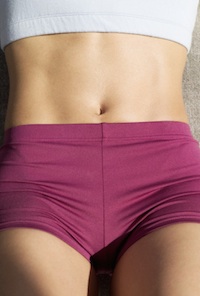 We're into week three of our four-part question and answer series with My Beauty Life's fitness expert, Brooke Marrone . For this installment, we're going to focus on getting tighter, flatter tummies without even mentioning the words "crunch" or "sit up" -- sound good? You have Melanie from Decatur, Ill. to thank because she wrote in and said, "I have a really bad back and can't do…  

Featuring:
Audrey Fine
Tags: Body, Fall, Brooke Marrone
» Read the comments
The VIP (Very Impressive Product) Pick of the Week #34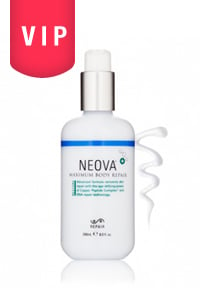 The Product: Neova Maximum Body Repair The Price: $42. The Company Spiel: "An innovative DNA + Copper combination formula restores and nourishes your skin. The preventative properties produce more age-resilient skin while helping repair current damage from UV exposure. Over time, your skin will become hydrated, toned, and firm with a more even skin tone." The Real Deal: When it…  
Expert Q&A: "How Can I Tone My Flabby Arms?"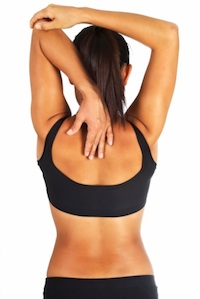 Last week we kicked off our four-part question and answer series with My Beauty Life's fitness expert, Brooke Marrone . This second installment features arm-toning exercises thanks to a query submitted by Anne from Yorba Linda, Calif. who wrote, "Can you please tell how to firm my wobbly arms?" "Push-ups are the best, most effective way to work every muscle in your upper body and get…  

Featuring:
Audrey Fine
Tags: Body, Fall, Brooke Marrone
» Read the comments
How I Keep My Feet Baby-Soft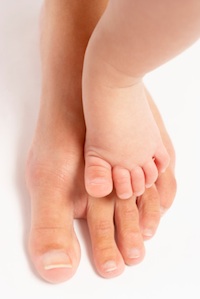 I've written before about how my love for flip-flops renders my feet pretty gnarly. I'm not proud. But since I've discovered this awesome "get your feet as soft as a baby's tooshie" method, I've felt compelled to share it with you. (I'm sure that's not the clinical name of the procedure, but you get the drift.) If your heels are dry, yellowed, and cracked to the point where they snag your…  
The VIP (Very Impressive Product) Pick of the Week #31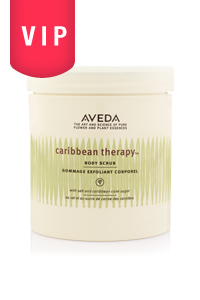 The Product: Aveda Caribbean Therapy Body Scrub The Price: $39.50 The Company Spiel: "Our island-inspired scrub transforms skin and transports the senses: exfoliating with salt and Caribbean cane sugar; softening and conditioning skin with coconut, avocado, and passion fruit oils; uplifting with island aromas." The Real Deal: Not only does this scrub smell like the tropical…  
Our Expert Guides