The 8 Ways I Beat Summer Beauty Bummers

Posted 06/07/12 at 11:35AM by Virginia Pelley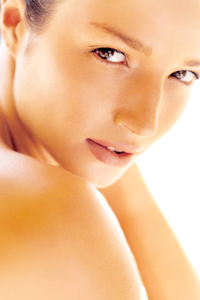 Ever spun around to check out the rear view of your pretty new sundress in a mirror, only to be gobsmacked by a smattering of bacne? No? How about having that lovely, slightly sun-kissed glow morph overnight into a serious sunburn? Sadly, these (and other) less-than-desirable skin situations pretty much sum up my summer -- every summer.
It's nature's cruelest joke to wreak all sorts of mayhem on your skin during the season where you'll be wearing the most revealing clothes. What a wry sense of humor that Mother Nature has.
For my thiry-somethingth vernal season on this planet, I'm determined not to let unpreparedness, less-than-stellar grooming, or sheer ignorance spoil my exposed skin. From using enough sunscreen to buying the right moisturizer for the conditions, I'm going to see to it that my skin's in reveal-worthy condition all the way through Labor Day.
Here's how the experts say I'll be able to keep my typical facial foibles and body blemishes at bay. Won't you join me?
See how to beat summer beauty bummers now.

Our Expert Guides