The 8 Bridal Beauty Mistakes I'll Avoid at My (Next) Wedding

Posted 06/30/12 at 05:59AM by Virginia Pelley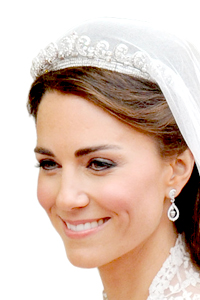 I was a bride once. It was a sunny, lovely backyard ceremony in Montecito, Calif. But the pink dress I'd settled on (much like the groom himself) turned out not to have been the best choice.
And, when I'm totally honest about it, looking back, lots of things were "wrong" with that day; my newly colored hair was too stark in the sunshine, the style too-sprayed and I went way too trendy with my makeup.
It's OK though, I'm not crying into my "Once Bitten, Twice Shy" mug. Quite the opposite, in fact. I choose to look upon my disaster of a wedding day as a learning exercise. Thanks to the faux pas I made then, if another Big Day ever happens to roll my way, I'll be prepared. And, you, whether you've flubbed a wedding or not, will be too because I've gathered brilliant tips from top hair and makeup stylists for choosing a look that will remain fabulous from your walk down the aisle to your first night as Mrs. ______, to looking back at the photographs for years to come.
Avoid wedding day pitfalls with these tips!

Our Expert Guides