The 6 Ways I Wear Metallic Eye Shadow

Posted 03/01/12 at 11:13AM by Charli Schuler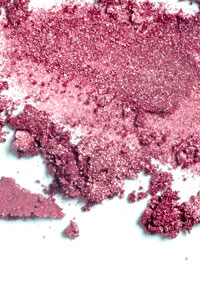 I'm a subdued black eyeliner kind of girl. It's classic, stylish, and easy to do. But once in a while, I crave a little drama. That's why I'm simply
gaga
over this year's dramatic metallic eyeshadow looks. They're like miniature works of art, from twinkling navy shadows inspired by Van Gogh's "Starry Night" to gold and silver leafing worthy of any museum statue.
Now, while these looks are simply too gorgeous to resist, you
do
run the risk of looking like an over-zealous 'tween who's gotten into mom's makeup. To prevent that, here are a few expert-mined rules of thumb that will keep your lids looking sexy, not silly:
• Keep your glitter and shimmer pared down and, in most cases, within the same color family.
• Since you're focusing attention on your eyes, keep the rest of your face sheer and simple, with a soft lip color and minimal blush or bronzer.
• To keep glittery shades or pigments in place, apply an eyeshadow primer or cream shadow first as a base. Then let it dry for several minutes.
If you're raring to unleash your inner drama queen, peruse my top six picks for the best use of metallic makeup on the runways, and learn the pro tips on how to work them into your daily routine.
See my top metallic eye makeup looks now.

Our Expert Guides