5 Things Kate Middleton Has in Her Medicine Cabinet (or So I Imagine)

Posted 12/08/10 at 04:11PM by Audrey Fine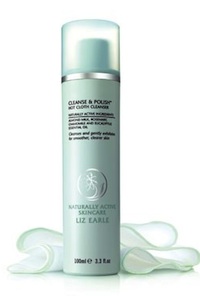 Ever since Prince William and Kate Middleton announced their engagement I've been feeling downright
plucky
. While I'm not pulling a Madonna and calling the elevator a "lift" or anything that absurd, I
have
had a hankering for all things British. But, since a trip to Piccadilly Circus is not in the cards for me and mine at any time in the near future, I've been sublimating with all my favorite English beauty products. If you're not familiar with these, I highly recommend that you check them out. They're simply smashing.
No.1
Liz Earle Cleanse & Polish Hot Cloth Cleanser
, $24.50. I had never gushed about
any
cleanser before using this perfect-for-all-skin-types, thick creamy one. It has a hint of a eucalyptus scent (think Noxzema light) and it honestly removes every last bit of makeup -- even stubborn mascara. Using the included muslin cloth when taking it off (which is essential) makes for a mini facial experience.
No. 2
Cosmetics a la Carte Matte Miracle
, $47. This amazing tinted gel covers up my red face with a lovely matte finish that isn't remotely drying. And, it works wonders on keeping makeup meltdown to a minimum. Love.
No. 3
Floris London Rosa Centifolia Hand Treatment Cream
, $15. My hands adore this cream. Me mum picked it up while in Great Britain over the summer and it's fast becoming my new fave for keeping my mitts moist (but not greasy). Plus, the sweet almond and rose scents blend together seamlessly to make it smell simply divine.
No. 4
Barry M Bronze Shimmer Powder
, $6. Barry M is like the Hard Candy of Britain. They make fun nail "varnish" and colorful, glimmery eye shadows, all at a supremely reasonable price point. I love the shimmer powder, because it imparts just the right amount of shine combined with a smidge of bronze that gives me a perfect sun-kissed look -- even in the dead of winter.
No. 5
:
GBaldwin&Co Pomegranate Bilberry & Rose Alcohol-free Revitalising Skin Tonic
, $15. Britain's oldest beauty company (it's been around since 1844!) offers up oodles of herbal and floral remedies as well as pure essential oils and aromatherapy goodies. And, simply put, this "tonic" is like a miracle in a jar. It not only feels great going on, it smells fresh and crisp and tones my face without drying it out. Even if it didn't, I'd keep it in spray bottle in the fridge to spritz on during hot days. It's that awesome.

Our Expert Guides