Three Curling Irons that Will Fry Your Hair -- and Eight that Won't

Posted by Sarah on January 8, 2010 at 05:25PM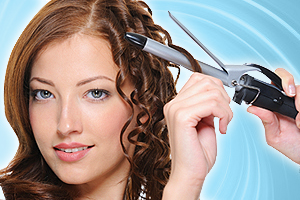 I've never been very skilled with a curling iron. Typically I get frustrated halfway through doing my hair and give up (or beg a friend to finish the job). But apparently I'm in the minority because TotalBeauty.com readers say they love using these top-notch curling irons.
According to the group, the irons are easy to use, give great looking curls, and (very importantly, to me at least) they work fast. Check out the list below for the best of the best. But first, see which three our readers say gave them frustration, along with flat or fried curls (sounds familiar). Hmmm, maybe the problem wasn't me, it was the iron, I'm liking this theory …
The Worst:
And Now, The Best:
Want help buying other heat-styling tools? Then check out:
• The 10 best hair dryers
• And the top 12 flat irons
• But don't forget the heat-styling products to protect your hair!