Natural Beauty Comes from Within: Lancome Declares October 22nd Genes Day

Posted by Kristen on October 15, 2010 at 11:46AM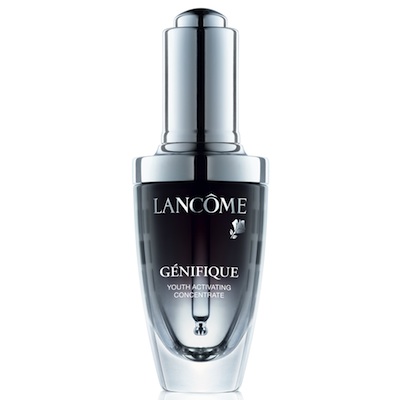 The highest level of beauty comes from within -- from paying it forward and helping our fellow man. Not to get preachy, but it is so easy to take our health for granted and to go about our daily lives consumed by our own miniature stresses. So naturally, we love to be reminded by communities, especially the beauty community, that others need our help. Leave it to the world's largest luxury beauty brand Lancome, to do just that: remind us to show our humanity through the power of our beauty, the beauty of the human spirit.
On Friday, October 22nd, Lancome is unveiling Genes Day, a "celebration of the beauty of scientific research." On this day the company will donate $7 to St. Jude Children's Research Hospital for each sale of their Genifique Youth Activating Concentrate, $78, totaling a minimum donation of $100,000 to St. Jude in order "to support the lifesaving research and treatment done at the hospital."
Also, to excite you about Genes Day on October 22nd, we are giving away 10 of the concentrates that work to reduce the signs of aging to 10 of our lucky readers. See how to enter for your chance to win, here.
So get out to a Lancome counter at your local department store on October 22nd to support a worthwhile cause and look younger in the process. Also those new to Genifique can stop by the counter that day for a seven-day sample of the product and to learn more about Lancome's mission with St. Jude.