My Nails, Myself: An Exploration of "Art"

Posted by Kristen on October 6, 2010 at 04:30PM

Let me start with the assertion that I am, unabashedly single. I tell you this because it means that I have more time available to myself than most.
It also means that when Sasha Fierce (Beyonce Knowles' single/hip-gyrating/edgy alter-ego) commanded all of us boyfriend- or husband-deprived ladies to "put our hands up" via a pop beat, I listened more intently than others.
Little did I know after "Single Ladies" became THE dance floor anthem and everyone was trying to copy Beyonce's Diva makeup look, that B didn't quite mean for us single ladies to "put our hands up" to show off the nail art we've been creating in our countless hours of alone time. So yes, I'm admitting that since I became single, and have way too much time on my hands, I now spend too much time on my hands. See exhibits A, B, C and D below.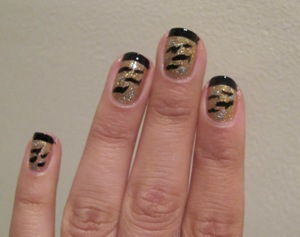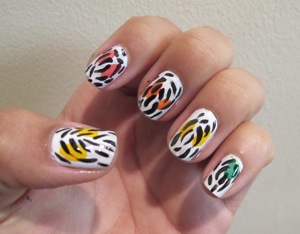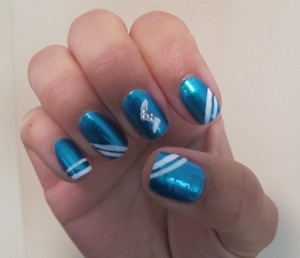 Thankfully I'm not alone in my love of nail art. Almost every brand of nail polish is now coming out with their own nail art polishes: (Milani Nail Art Lacquer, $3.99 (used for all the nail looks above), Sally Hansen Nail Art Pens, $7.99, Kiss 3D Nail Art, $5.99) and all the hippest celebrities are rocking nail designs that are wacky, tacky, but totally fun (see the fab celebrity nail looks here).
Heck, even pop princess Katy Perry seems as obsessed as I am -- I've been keeping up with her many nail designs on AllLaqcuredUp.com. See a few of her looks -- bejeweled nails, Minx flower nails, and the super glittery nails she sported on Monday -- below.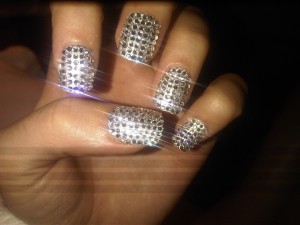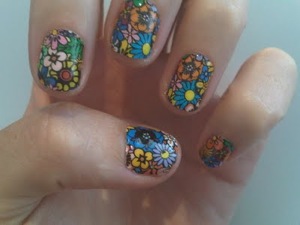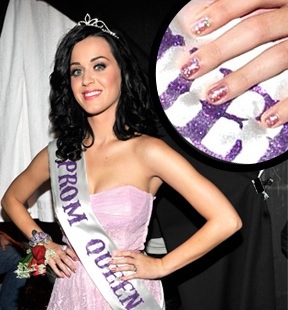 So what do you think? Is nail art a Do or a Don't for those of us over 20? Should I find something more productive to do with my time?
• Don't think nail art is a good way to feel young again? Check out more tried and true ways to look younger all over, sans nail bling.
• And while you may think nail art is so off-the-wall, wait until you see these 13 crazy makeup looks to try before you die -- we dare you to add them to your bucket list.
• Want in on a little beauty discount secret? See how to get great deals and offers on beauty products here.
• Keep up with the latest in beauty -- follow us on Twitter, add us on YouTube and friend us on Facebook.