Can Eating Right Make You Prettier?

Posted by Sarah on January 12, 2010 at 04:38PM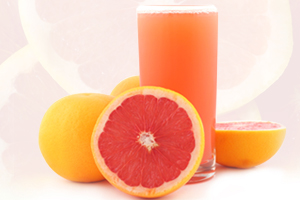 Raise your hand if you want clear skin, shiny hair and strong nails. Is your hand up? Yep, that's what I thought. Who doesn't want all these things is a better question (answer: crazies or people who exclusively frequent dark caves).
The thing is though, all the phenomenal skin serums or awesome hair conditioners can only take you so far. To really look your best you need to start eating better. (Note to self: Replace afternoon potato chips with one of these foods, stat!)
Think you know what you need to eat to get a better skin, hair and nails? Well then test your smarts with this quiz. It'll share what foods will have you looking your best -- whether you're a nutrition expert or a clueless newbie. Click here to start!
Of course, what you put on your face and hair still has some effect on how you look, so check out these recipes -- they're all natural and you can make them at home!
Benefits: calms and hydrates skin, removes dead cells
Ingredients: 1/2 cup boiling water
1 tbsp fresh pineapple sage leaves (or any type of sage)
3 tbsp oatmeal
2 tbsp honey
1 egg white
Directions: Pour the water over the sage leaves and allow to cool completely. Strain and add the sage liquid to the oatmeal, honey and egg white. Mix until smooth and creamy. Spread the mixture on clean skin and let sit for 15 to 20 minutes. Rinse well with warm water and pat your skin dry. (Source: Janice Cox, author of "Natural Beauty from the Garden")
Benefits: honey acts as a natural humectant, so it attracts and holds in moisture, plus it will add body to hair.
Ingredients: 1/2 cup pure honey
Directions: Massage the honey into your hair and leave on for 15 to 20 minutes. You may cover your head with a plastic shower cap or warm towel. Rinse your hair well with warm water. (Source: Janice Cox, "Natural Beauty at Home")
• Need some help covering up not-so-perfect skin while you wait for the new diet to kick in? Then check out these fab foundations.
• Is dull hair the bane of your existence? Find out how to fix it here.