The Smoky Eye Dominates the AMA Red Carpet
Posted on November 23, 2009, 10:32 AM
The red carpet of the American Music Awards featured singers who were all trying the same look: heavy eye makeup.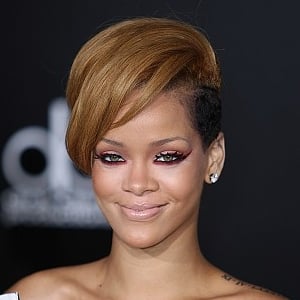 Rihanna's bright eye makeup at the American Music Awards
Rihanna, pictured here at the event, decided to try the neon trend, and accented her eyes with some bright pink eyeliner. She first lined her eyes with a black liner, and then used the pink as a thick liner that was heavy under the eyes. She also decided to turn her eyelashes into spikes on top, perhaps adding a little too much dramatic effect.
Jennifer Lopez opted for the traditional smoky eye by going heavy on the black eyeliner and blending the dark shadow into it. This look was complimented by the highlight under her brows and heavy black mascara.
Pop singer Leona Lewis decided to showcase her green eyes by trying an emerald-color smoky eye. Using green eyeliner and shimmery eye shadow, Lewis was able to showcase her bright eyes without overdoing it. She also went a little easier on the mascara than Rihanna and Lopez.