Hoda Kotb and Kathie Lee Gifford Appear on 'The Today Show' Without Makeup
Posted on May 14, 2010, 8:22 AM
Hoda Kotb and Kathie Lee Gifford are always up bright and early to host "The Today Show," but the ladies usually have a team of makeup artists to ensure that they look well-rested and fresh on camera. However, this morning, the pair hopped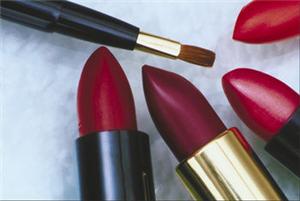 Hoda Kotb and Kathie Lee Gifford appear on TV without makeup
But, before they revealed their natural look, the two took viewers through their typical hair and makeup routine, the "Huffington Post" reports.
Other stars who dared to show off their bare faces on the program included Ann Curry, Meredith Viera and Rosie O'Donnell.
Of appearing without makeup, Hoda told the program, "I feel naked. I'm 45. I feel self-conscious," according to the news source.
We think it was very daring of the ladies to show the world how they actually look without all of the makeup. It's a little satisfying to realize that stars look kind of like real people!
What do you think -- was it a mistake for the women to come clean? Would a little secret foundation have been a good idea?