How to Hide Your Tired Eyes After a Holiday Party
Posted on November 30, 2009, 1:45 PM
Good news for the girls who may have been taking their holiday partying a little too seriously. Check out this makeup tutorial to make your tired eyes look awake after a long night of celebrating.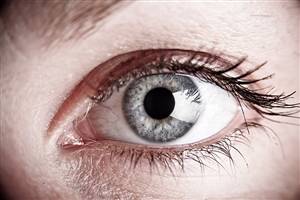 Making your eyes look awake is easier than you think
According to Glamour Magazine, by applying light-colored eye shadows to your eyes, you may be able to reduce the puffiness from a lack of sleep.
By using either a pale pink blush or a light lilac eye shadow on your upper lids, the soft colors will open up your eyes and draw attention to your bright upper lids rather than the circles below. You should apply the shadow from the crease upward towards the brow to brighten the entire area.
Also look at investing in a nude eye pencil. Apply it to your lower lid so that it will downplay any tired redness and will make the whites of your eyes pop.
Light eye makeup may even be trendy for the actual party, since celebrities such as Drew Barrymore and Michelle Trachtenberg have been showing off light shadows on their way to events.