Tyra Banks To End Talk Show After This Season
Posted on December 28, 2009, 2:58 PM
After years of making women feel beautiful both inside and out, Tyra Banks announced she will be ending her famous talk show after this season.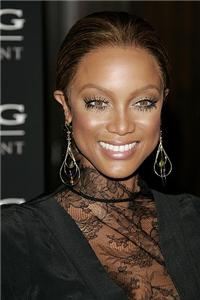 Banks has been the host of her own talk show for five seasons
On her show, the host, pictured here, has often used her experience as a model and celebrity as a jumping off point to discuss the true nature of beauty and to empower women.
The Tyra Banks Show has continually supported a positive body image, like when she strutted onto television screens wearing the bathing suit she was previously photographed in when the media dubbed her "fat." Banks revealed she was actually a healthy size, and told all the haters to kiss her fat behind.
In another episode about loving your real self, the opener for the fifth season, Banks revealed what her actual hair looked like to urge viewers to love themselves. Banks took out her weave and proved that underneath all that extra hair was a girl just like everyone else.
The host also gave viewers tips from her own beauty regimen. In one episode, Tyra taught the audience her personal makeup routine, showing them simple tips that she uses herself.
Banks said that while she's closing this chapter of her life, she wants to continue showing women everywhere that they're beautiful through other endeavors such as producing movies.