Michael Kors and Anna Wintour Stress Natural Beauty at Harvard
Posted on March 23, 2010, 10:31 AM
Though it may seem a bit rich coming from these two, Vogue editor-in-chief Anna Wintour, pictured here at another event, and designer Michael Kors recently appeared at Harvard University.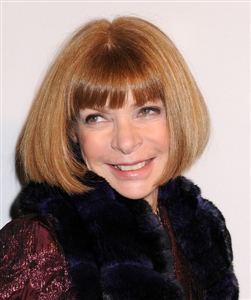 Michael Kors and Anna Wintour Stress Natural Beauty at Harvard
According to "The Harvard Crimson," the two fashion moguls were among a host of big names in the industry who spoke at the university's forum, titled "Health Matters: Weight and Wellness in the World of Fashion."
The symposium discussed the ways in which the haute couture world could work to improve the health of models and reduce the prevalence of eating disorders, such as anorexia and bulimia.
During her talk, Wintour stressed that those within the industry are responsible for the health of their models, and added that professionals should work to identify young women who may be suffering from eating disorders, the paper reports.
Kors claimed that he has pledged to use only models who are 16 and up in his runway shows, adding that "the age of models really has to become a priority … We need to give these girls a chance to grow up," according to the news provider.
What do you think, will the fashion and beauty industry really embrace
natural beauty
and models of all shapes and sizes, or is this all just a lot of talk?