Kate Hudson is Pregnant
Posted on January 12, 2011, 9:36 AM
There seems to be something in the water in Hollywood these days as Goldie Hawn's daughter becomes the latest star to reveal that she's expecting.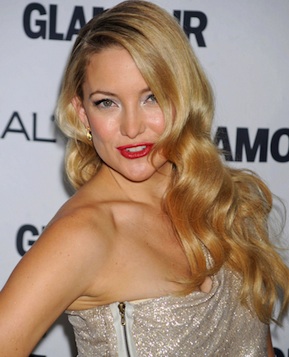 Kate Hudson is Pregnant
Add Kate Hudson to the ever-growing list of pregnant Hollywood stars.
According to reports, Goldie and Kurt's daughter is 14 weeks pregnant with her second child. The dad? Her boyfriend Matt Bellamy, the lead singer of the band
Muse
. "Kate is really happy," a source told US magazine. "She was always excited to have kids again at some point."
The couple began dating last summer and, according to the source, "couldn't be more excited" about the situation.
Of course, Hudson was married to and has a son, Ryder, 7, with Black Crowes front man Chris Robinson. Robinson has since remarried and he and his third wife, Allison Bridges, welcomed a daughter, Cheyenne, on December 26, 2009.
Hudson, whose pal Rachel Zoe is also expecting (she revealed yesterday that she's having a boy), told PEOPLE magazine in 2007 that "You realize after you have had children that you'll never love anything more than your child." No word yet on whether she and Bellamy have plans to wed.
When she was
pregnant
with Ryder, Hudson famously gained 60-70 pounds. As she told VOGUE at the time, "I would be eating ice cream and my mom would literally pry the spoon away from me, saying, 'You've had enough to last you a lifetime." It will be interesting to see how things unfold the second time around.
Who'll be the next star to announce their pregnancy?