Jessica Alba is Pregnant
Posted on February 16, 2011, 11:36 AM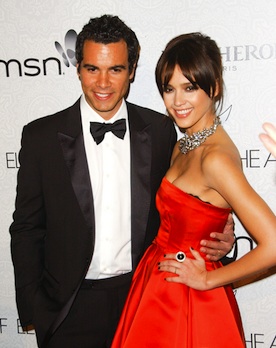 Jessica Alba is Pregnant
Jessica Alba is expecting a baby. The 29 year-old actress took to Twitter and Facebook to announce the news on Wednesday.
"I thought I'd drop by to let you all in on some exciting news – Honor is going to be a Big Sister!" she typed, referencing her 2 1/2 year old daughter.
Honor was born to Alba and husband Cash Warren a month after the
natural beauties
married in 2008 and, now, the couple is beyond excited to be expanding their family. "Cash and I are thrilled and wanted to share the news directly with you so you didn't hear about it somewhere else," Alba explained on her pages, effectively scooping the media. "I appreciated all of the love and support you all gave me during my first pregnancy and will definitely appreciate it again this time around. Have a great day!" she wrote, signing off, "Jess."
No word as yet on when the little bundle of joy is expected to make its entrance. Stay tuned...