Skin Enhancing Remedies You Can Find in Your Fridge
Posted on November 25, 2009, 12:34 PM
If you find yourself looking to refresh your skin this holiday weekend, Glamour Magazine is offering some great do-it-yourself spa treatment ideas.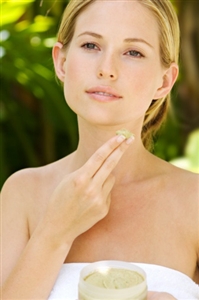 While creams are effective, there are some at home remedies you can try for better skin
If you're worried about revealing your dry skin with your cocktail dress, the magazine asked aesthetician Ole Henricksen for a remedy that would help.
First, cut up lemon and orange slices, and after you get out of the shower, squeeze the juice onto your shoulders and legs. The citrus will act as an exfoliant and will remove dead skin cells.
Because the exfoliation may cause skin irritation, take a sponge and moisturize your skin with plain yogurt. This will calm the skin and will even out your skin tone. Leave this on for about 10 minutes and then rinse off.
For another all-natural skin treatment, when brewing your morning green tea, set some aside and let it cool. Pour it into a spray bottle and spritz your face throughout the day to give your face some antioxidants. This is a huge help in diminishing wrinkles and other various age marks.
These are just a few natural ways to keep your skin looking youthful.