Justin Bieber Wants to Paint Your Nails
Posted on October 11, 2010, 6:23 PM
Who said boys can't paint nails? The Biebster designed his own line of nail polish.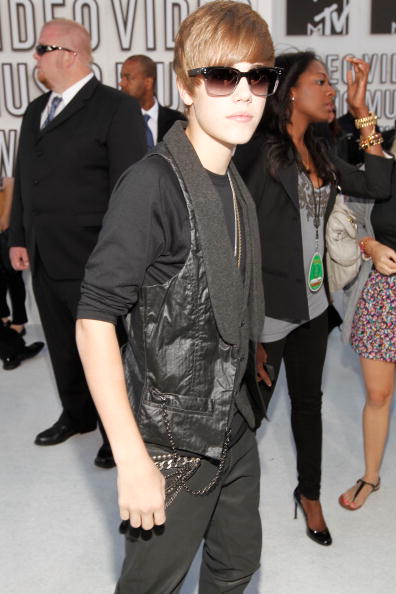 Justin Bieber Wants to Paint Your Nails
What is a 16-year-old boy good at? Wooing 16-year-old girls, gelling hair into perfect pin-straight spikes, and incinerating ants with a magnifying glass. But if you have killer hair, and can sing at an alto pitch reminiscent of a castrated opera singer, then you can not only be mentored by the Grammy-winning R&B icon, Usher, but also design your very own line of … nail polish.
Justin Bieber, tween pop star extraordinaire, is coming out with his own nail polish collection.
It's true.
Teaming up with OPI's sister label Nicole, Bieber has designed six colors filled with glitter and shine. The collection is named after one of his hit singles, "One Less Lonely Girl."
Bieber may not be old enough to buy cigarettes, drink, or vote, but you can count on him to know one thing very well: girls. And putting his name on a cheesy nail polish line would easily appeal to the girls who spend hundreds of dollars to attend his concerts. With the Canadian native receiving a reported $30 million per concert, Bieber Fever is undeniable and this fever may lift Bieber into a whole new field: beauty products.
The YouTube star is a perfect package of everything a teen girl could want. Unlike most 16-year-old boys who spend hours playing Counter Strike and walking around the mall looking cool, Bieber performs live at MTV's Video Music Awards rolling in a fire red Cadillac.
He recently penned his own memoir titled, "Justin Bieber: First Step 2 Forever: My Story" set to release tomorrow, October 12. The nail polish line would only add to his growing empire of dolls, bedding and toys. Bieber's first six nail polishes will be sold exclusively at Walmart for the holidays before releasing another eight in January. The "One Less Lonely Girl" collection will later be sold at Target, Sears and Ulta.
I wouldn't be surprised if young girls in love with the Biebster be convinced of feeling closer to him by painting his collection on their nails. Perhaps this nail polish will do more than just change nail colors, but will really create one less lonely girl at a time.
By Sharon J. Yi