"Clueless" Star Brittany Murphy Dies, but Her Breakout Makeover Role Lives On
Posted on December 21, 2009, 12:05 PM
As 2009 comes to a close, Hollywood lost another star with the untimely death of actress Brittany Murphy. The star was the pinnacle of the ultimate makeover in the hit movie "Clueless," transforming from grungy geek to high school beauty qu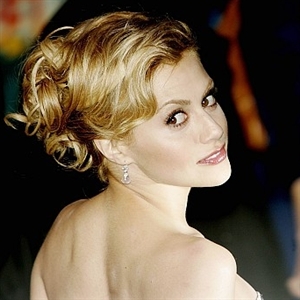 Murphy would often play up her movie star status with elegant updos like the one seen here
Murphy, pictured here with blonde hair and subtle makeup, won the hearts of audiences everywhere as Tai, the goofy, unassuming girl who trend-setting Cher, played by Alicia Silverstone, takes under her wing in the popular movie. She went from drab to fab, and learned how to dye her hair, apply makeup and tweeze her eyebrows to perfection.
During the actress' career, Murphy seemed to change her look on multiple occasions. She was known to frequently change her hair color, from blonde to brunette and every shade in between. Murphy's look was also quite varied, as she would appear at some premieres with smooth and sleek hair, paired with demure makeup. At other events, she would try a sexy siren look with bolder makeup, such as bright red lipstick, and elegant updos.
While the actress' life and career were cut short, women around the world will always remember her breakout role, which proved a girl could go from outcast to social butterfly with the help of new hair, makeup and a "Buns of Steel" video.