Angelina Jolie Reunites With Jon Voight, Reveals Possible Plastic Surgery
Posted on February 22, 2010, 11:41 AM
Angelina Jolie, Brad Pitt and company, along with her estranged father Jon Voight, have been photographed enjoying Venice as one big happy family. Though it is the first time that the actress, pictured here, and Voight have been spotted together in y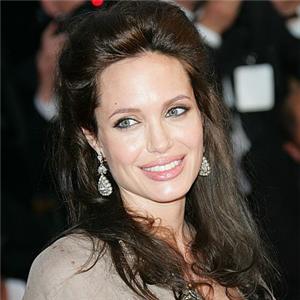 Photographs of Angelina Jolie reveal possible plastic surgery.
The group has been hounded by paparazzi since their trip began, and there has been much speculation about two folds of skin stretched behind
Jolie's ears, which might be the result of a cosmetic procedure, according to the "Daily Mail".
Plastic surgeon Abel Mounir suggested to the news provider that the actress' strange u-shaped marks could be the result of a ribbon facelift, or another minimally invasive procedure -- that may just have gone wrong.
However, other experts have told "Eonline.com" that the marks may be the result of Botox, which causes patients to engage different facial muscles. Or, the skin folds could simply a consequence of Jolie's low
body
fat.
"I don't think this is a tip-off that she has had anything done," plastic surgeon Lavinia Chong told the news source.