Taylor Swift Announces Her Debut Perfume
Posted on November 1, 2010, 2:34 PM
She can sing, she can dance, she can play the ukulele, but did you know this country beauty can also design women's perfume?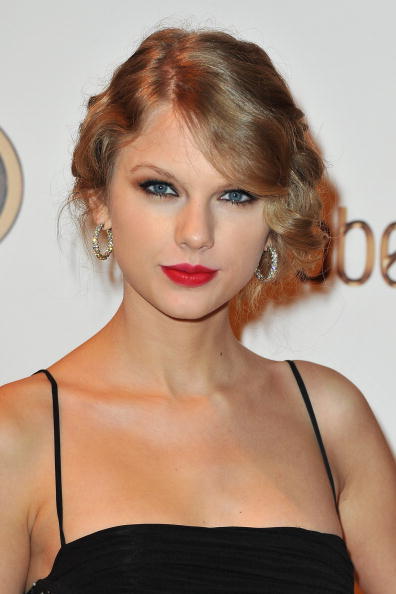 Taylor Swift Announces Her Debut Perfume
Being a singer is a tough act these days. It's not enough to know how to hit a pitch, but you also have to play the piano, the guitar, the harpsichord, and design your own clothing line, while conquering the task of developing a nose to become a perfumer. In the wake of pop sensaton Justin Bieber's announcement of his coming perfumed wristbands, Taylor Swift has announced she too will be releasing her own
perfume
.
She signed an exclusive global license agreement with Elizabeth Arden for her debut fragrance, which she will design and direct from the packaging to the advertisement.
The 20-year-old said in a statement, "I have always loved how fragrance can shape a memory the way certain scents remind you of events and people that are imprinted in your thoughts. Lately I've been having fun experimenting with combining some of my favorite scents, so I'm really excited about working with Elizabeth Arden to develop my own unique fragrance."
No other details regarding its name or notes have been disclosed, but we wonder if the fragrance will resemble Burberry London (Swift's reportedly favorite fragrance) or... trees. Yes, trees.
Last week on the "Late Show with David Letterman," the late night TV host commented on Swift's scent saying, "Please don't take this the wrong way, but you smell like expensive wood."
It may be a coincidence that the singer grew up on a Christmas tree farm -- perhaps the wooden embers have seeped into her skin and will also appear in some notes in her fragrance which will be available next fall.
-- Sharon J. Yi