Justin Bieber's New Perfume Wristbands and Dog Tags
Posted on October 25, 2010, 1:12 PM
The 16-year-old pop star's empire rivals many twice his age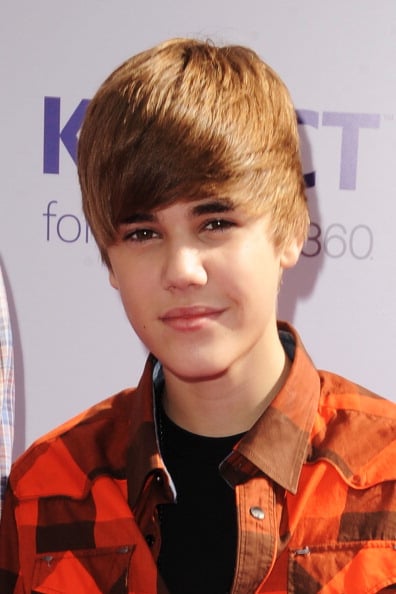 Justin Bieber's New Perfume Wristbands and Dog Tags
Bieber Fever is becoming more of an Epidemic. Justin Bieber, the 16-year-old pop star, is winning acclaim for not just his R&B/poppy tunes, but is also moving quickly into the beauty world. First, with
Bieber nail polish
, and now, a Bieber
perfume
.
WWD reports that the Biebster is launching his own celebrity fragrance but, unlike his predecessors, the teenage heartthrob is opting out of the traditional perfume-contained-in-bottle idea (so last year), and is instead offering perfumed wristbands and dog tags. Having teamed up with newly formed company Etoile Nation Beauty, Bieber is introducing a unisex fragrance called My World, named after his current album tour.
The scented accessories will be available on Black Friday (a.k.a. November 26) at Wal-Mart for $10 a piece. The fragrance collection includes four designs: Icon, Energy, Tour and Web, with the fragrance company hoping the genderless accessories will appeal to both girls and
boys
. Etoile hopes buyers will mix, match and trade scents like playing cards.
Michael Ferrara, president of Etoile, said, "Fragrance will be as simple as switching from one dog tag to another."
The scent has top notes of bergamot, lychee and pomegranate, with a pinch of cedar and musk.
Etoile is trying to cash in on rising celebrities' influence and fame, and Bieber was their number one candidate.
Ferrara said, "This Justin Bieber juggernaut is never going to end. Justin is a total grassroots phenomenon."
For the Canadian native who was catapulted into fame through homemade YouTube videos, the world is truly his oyster with various industries lining up for his next collaboration.
As a professed shoe fanatic, he hopes to design his own shoe line and is putting the word out there that he's ready to collaborate with his favorite shoe company ("Supras are my favorite.". Just saying.
Maybe Supra Founder Angel Cabada might need some youthful inspiration for his next spring line, but that's just another thing to do for Bieber who is juggling his current concert tour, a recurring role on "CSI: Crime Scene Investigation" and is filming for his 3-D documentary and concert film called "Never Say Never" set to premiere on Valentine's Day.
As for his music, he is planning to launch an acoustic album come December and hopes for another album in 2011.
"I want my fans to grow up with me. I just want to keep making good music," he said.
With his 5.7 million "Bieber Beliebers" following him on Twitter, his success may be attributed to his sweeping hairstyle, which he says is a "a Canadian hockey thing." His styling secrets? A low-maintenance regimen of shampoo, condition, blow dry, shake it out and absolutely use "no product." 

Though fans are enthralled with his hairstyle, Bieber says he may be up for a change.
"I've cut this style different ways, but I was thinking about shaving it off or changing it," he said.
Say it ain't so!
"But I know now isn't the right time. Maybe [for my] next album," he continued.
Whew. Narrowly missed that earth shattering hair crisis.
With his fragrance ready to launch in Wal-Mart stores nationwide for the holiday season, the perfume is expected to make $75 million within the first year alone according to industry sources. Etoile, having just formed last fall, is planning on signing another celebrity fragrance deal within the next three or four months.
That's all very nice, but girls everywhere just want to know one thing: What scent is Justin Bieber most attracted to on girls?
"I actually like the Britney Spears perfume on girls. It smells good," he said.
Expect a 57 million sales spike, Britney.
-- Sharon J. Yi