Actresses Diane Kruger and Julia Roberts to be New Faces for Beauty Brands
Posted on December 9, 2009, 11:09 AM
Diane Kruger and Julia Roberts have announced they will be the new faces for beauty brands.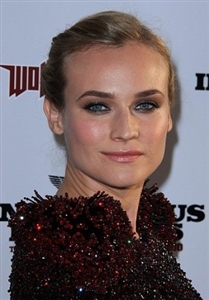 Kruger recently announced she will be the new face of L'Oréal
Kruger, pictured here, was recently named the new face of L'Oréal, joining the ranks of such celebrities as Beyoncé, Penélope Cruz and Freida Pinto, according to People Magazine.
While it is still unclear which campaign she will be involved in, the beauty brand explained she will serve as a worldwide spokesperson, a title that Kruger feels is "a great honor."
Actress Julia Roberts will become Lancôme's new global ambassadress, according to the French beauty company. However, the company has been mum as to any of the details surrounding Roberts' new role, states the entertainment magazine.
Other actresses who have worked with Lancôme include Kate Winslet, Anne Hathaway and Juliette Binoche.
Lancôme's president Youcef Nabi said that Roberts is a perfect candidate to be the face of the company because "her exceptional talent, her radiance and her strong commitments perfectly echo Lancôme's values."