Elizabeth Banks Welcomes a Baby Boy Via Surrogate
Posted on March 30, 2011, 1:42 PM
The "30 Rock" actress is mom to baby Felix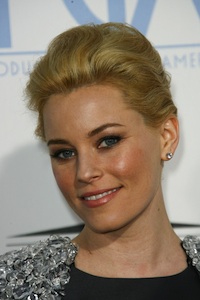 Elizabeth Banks Welcomes a Baby Boy Via Surrogate
Happy days for Elizabeth Banks and her sports writer husband Max Handelman as they've welcomed a baby boy named Felix ("happy" in Spanish) to their family.
"The one true hurdle I've faced in life is that I have a broken belly," the 37-year-old "Spider Man" actress wrote today in her blog about the surrogacy that brought the baby boy into their lives. "After years of trying to get pregnant, exploring the range of fertility treatments, all unsuccessful, our journey led us to gestational surrogacy: we make a 'baby cake' and bake it in another woman's 'oven'."
The Pittsfield, Mass. native and Handelman were college sweethearts at the Ivy League University of Pennsylvania and tied the knot in 2003.
"I have been very fortunate in life both professionally and personally. I have had untold number of opportunities to work with inspiring people, on great projects as an actress, and I have had a fantastic long term relationship of nearly 20 years with my now husband, Max," Banks began in her blog titled "Introducing Felix."
"If you need me, I'll be changing dirty diapers and trying to get some sleep," joked the new mom who'll next be seen on the big screen opposite funny guy Paul Rudd in "Our Idiot Brother," due in theaters August 26.
Expecting your own bundle of joy? See lots of
baby and pregnancy tips here
.