California Files Preliminary Injunction Against "Brazilian Blowout"
Posted on April 13, 2011, 2:07 PM
Straight hair may go limp now that the legal wheels against the controversial product have started to turn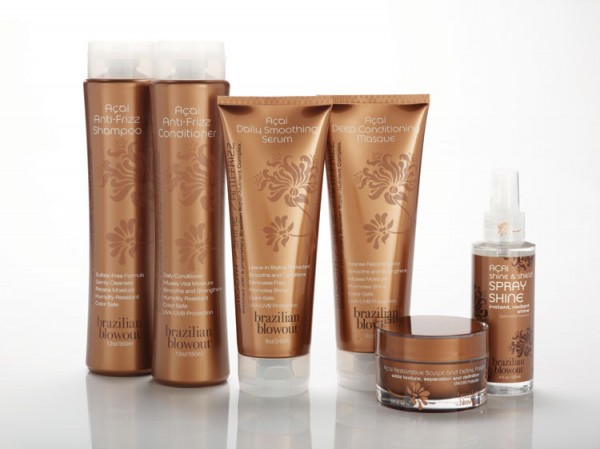 California Files Preliminary Injunction Against "Brazilian Blowout"
California Governor Jerry Brown
has been talking about suing Brazilian Blowout for months.
Seems that the popular hair straightening company uses unsafe levels of formaldehyde, a known carcinogen that causes cancer, and that purported fact doesn't sit well with the new (old) Governor so, today the golden state filed a proposed preliminary injuction against GIB LLV, the makers of the Blowout formula.
Until the May 2 hearing when the court will decide whether the injunction will pass, be dismissed or modified, the debate over whether the popular straightening process is safe or not will rage on.
According to the state's testing, the "[Brazilian Blowout's] Smoothing Solution contains approximately eight percent formaldehyde by weight, which is in the range typical of embalming fluid used by funeral homes."
And another study by "Allure" magazine found that the hair care products contain "at least ten times more formaldehyde than the .2 percent that is determined to be safe by the Cosmetic Ingredient Review Expert Panel, a group of scientists and doctors who assess and set recommended safety standards for cosmetics ingredients."
While the hair company hasn't released a statement in response, the CEO, Monte Devin Semler, had been insisting that the product is not only safe to use but is "formaldehyde-free."
Recently, the company launched a new product, Brazilian Blowout Zero, which supposedly releases "zero percent formaldehyde before, during, or after the in-salon smoothing treatment."
However, the brand says it still stands by their original treatment as they "remain 100% confident with regards to the safety and integrity of the original Brazilian Blowout treatment and will continue to sell this product as it remains incredibly popular throughout the US and worldwide."
If the governor wins, California girls will have to embark on the search for the next magical treatment that offers
straight hair
-- one that
doesn't
cause cancer would be nice.
-- Sharon J. Yi