Taylor Swift shows off award-winning style at the Country Music Awards
Posted on November 12, 2009, 3:52 PM
The country singer's curly hair looked great, and she sounded even better at this annual awards ceremony.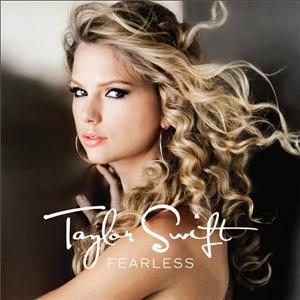 Taylor Swift's music and style turned heads at the CMAs
Taylor Swift, pictured here, might have been interrupted by Kanye West at MTV's Video Music Awards, but last night she was crowned Entertainer of the Year at the Country Music Awards. Ms. Swift is only 19 but she has plenty of style and poise to make her seem beyond her years.
Swift wore her naturally curly hair in a cute updo at the award ceremony. Her hair was styled in such a way that it looked like her long hair had been cut to chin length and gently waved. As a result, she resembled a 1920s starlet. Combined with a shimmery, glittery dress, Swift could have passed as an extra in The Great Gatsby.
For ladies with naturally curly hair, Taylor Swift's hairstyle is not too hard to achieve. Let hair dry naturally, after adding a curl-enhancing product for extra shine. Part hair on the side and pin back most of the hair, either in a bun, or a loose ponytail if you prefer something more casual. To keep the look romantic, leave about 2 - 3 inches of hair loose in the front.