Style your own bouffant
Posted on November 5, 2009, 2:17 PM
The bouffant hairstyle is no longer reserved just for Jackie Kennedy Onassis.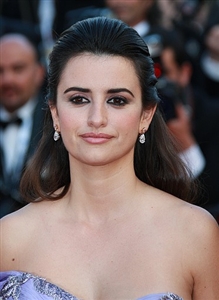 Penelope Cruz wears a classy bouffant hairstyle
It may be from the 1960s, but the bouffant has made a comeback as of late. From Jessica Simpson to Penelope Cruz, pictured here, this hairstyle has become popular amongst a range of celebrities. If you want to try it for yourself follow these simple tips and you'll be channeling the Swinging Sixties in no time.
For first-timers, the website HairstylesTeacher.com advises that you first straighten front portions with a flat iron to create smoothness. Then, lift up an evenly-distributed section of hair from around the front and back-comb - or tease. This helps to create volume.
If you have sideswept or long bangs, clip them out of the way first.
After back-combing, roll your hair into a messy tube, the website explains. Imagine there is a curler supporting this chunk of hair - and keep the "roll" soft. If you have bangs, clip this roll slightly off center, then bring in your bangs from the opposite site, covering up the bobby pins holding the first roll in place.
If you don't have pins, simply clip up the main "roll" a couple of inches back from the crown. Spritz all around with hairspray and you're ready to go!