Shakira to make dreadlocks sexy?
Posted on November 13, 2009, 9:15 AM
The intense singer and performer wore her hair in dreadlocks at her Rolling Stone Cover party.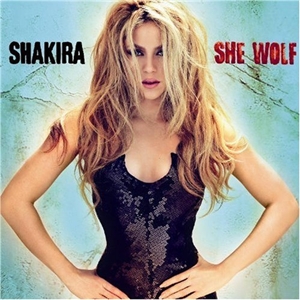 Shakira and the cover of ther latest album - sans dreadlocks
While many ladies are striving for Blake Lively's hairstyle, one trendy singer went in completely the opposite direction. Colombian star, Shakira, pictured here, chose to wear her hair in dreadlocks at a recent party celebrating her image on the cover of Rolling Stone Magazine.
Lively's long, healthy hairstyle is a huge contrast to Shakira's bold dreadlocks - an effect that is generally achieved by not washing hair and twisting the unwashed strands into large clumps with the aid of beeswax or heavy pomade. People who want traditionally dreadlocked hair will often go to extreme lengths to achieve the look.
Yet, Shakira's deadlocks haven't reached the stage at which they stick out from her head. She appeared recently on MTV News and her hair still seemed soft, as if it had been wound into even, neat coils. Her hair looked piecey and funky, but it's still too early to tell whether she's entirely dedicated to the dreadlock-making process.
To look like Shakira without dreading your hair, go a day or so without washing, then braid thin sections of hair at intervals around the head. Lightly curl some of the remaining, unbraided hair and shake out for a messy, alternative look.