Popular Celebrity Hairstyles from the American Music Awards
Posted on November 23, 2009, 1:52 PM
If you take anything from the American Music Awards red carpet, it's that sometimes the best hairstyle is effortless.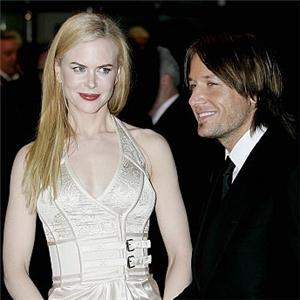 Nicole Kidman tends to avoid fussy hairstyles
Nicole Kidman, pictured here, often opts for a no-fuss hairstyle, by simply keeping her long hair easy and straight. The AMA's were no exception, as she just decided to style her locks with a simple side part. This look can be achieved by just adding some hairspray after blow-drying your hair.
Kristen Bell took Kidman's laissez-faire look a step further by parting her hair down the middle and letting the strands fall as they may for a laid-back look.
Loose curls were also a heavy fixture at the ceremony, worn by the likes of Selena Gomez, Fergie, Carrie Underwood, Demi Lovato and Leona Lewis, proving that this look can be achieved at any hair length.
While Gomez's hair accented her face by hitting just below the chin line, the other singers let their curls fall past their shoulders for effortless glamour. This look can be achieved with any large barrel curling iron.