Katy Perry Launches OPI Nails Collection
Posted on October 19, 2010, 3:36 PM
The singer is turning her hobby into a holiday bonus.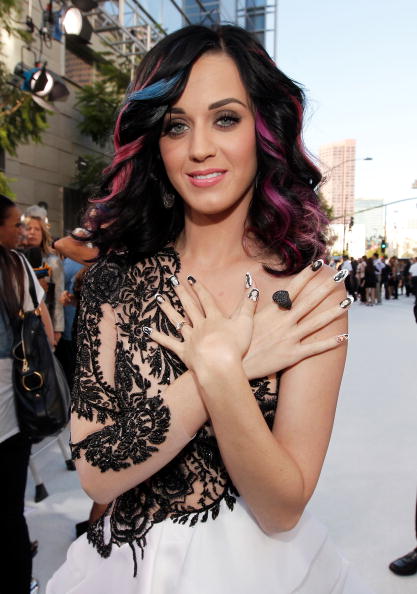 Katy Perry Launches OPI Nails Collection
Bubble-licious pop star Katy Perry is widening her expertise from the music industry to the beauty and fashion worlds. After popping up on skin company Proactiv's commercials, Perry is branching into her own line of beauty products, adding her name to two of women's great loves: nail polish and shoes.
OPI seems to be cashing in on rising stars, as just a couple weeks ago the nail company released a new collection inspired by tween sensation Justin Bieber. Now Perry is poised to team up with OPI creating a fierce new line of colors all named after her hit singles.
The bride-to-be has never been shy about her passion for digit decoration. She frequently tweets of her
nails
and the infamously intricate nail art of fiancé Russell Brand's face that she wore to the Video Music Awards this year.
The collection features a ton of glitter and pizzazz -- one exceptionally interesting topcoat that promises a cracked leopard effect called Black Shatter. I can't wait to try the Katy Perry Collection that includes four glamorous shades: Teenage Dream (a glittery pink -- duh), Not Like the Movies (a shimmery silver), Last Friday Night (a glittery blue ready for disco night), and The One That Got Away (a deep berry). The collection will be available in January 2011 at ULTA stores for $9 each.
The megastar is also planning to dip a toe into the footwear business. Known for her 5-inch high candy-striped platforms, Perry's cute and wacky style may be just what Steve Madden was looking for. Though her sex appeal got her kicked off of "Sesame Street," it may be the perfect fit with the shoe company that often features stiletto heels. And with her first perfume set to come out next month, Perry is on a "see and conquer" streak. What will be her next business enterprise? At-home hair coloring kits? Sex toys? Whatever it is, I'm waiting with breath bated, because I will probably buy it.
-- Sharon J. Yi