Jimmy Choo prompts a flurry of celebrity hairstyles
Posted on November 4, 2009, 7:57 PM
The red carpet almost burst at the seams with top celebs during the Jimmy Choo for H&M launch.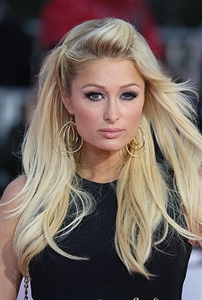 Paris Hilton has been practicing her bouffant
Several gorgeous famous faces turned out for the debut party for Jimmy Choo's newest collection. This time, however, the designer is making his wares more accessible to the general population, choosing to work with low-cost Swedish clothier, H&M.
The stars wore different hairstyles, Glamour.com reveals, but they all seemed to have one thing in common - volume is in. Paris Hilton, pictured here, wore a long hairstyle, but introduced some volume with a tasteful bouffant in the front.
Singer M.I.A. also wore a bouffant hairstyle and the effect was quite flattering when combined with her medium-length hair. Her hair appeared messier and more relaxed than Hilton's, and this punk-rock edge seems to be gaining popularity. Perhaps this can be attributed to Kristen Stewart's upcoming role in a move about Joan Jett - and her accompanying hairstyle?
Actress Hayden Panettiere chose to keep her hair more sleek and loose. The starlet was seen wearing gently waved hair with more than a touch of seductive volume.