Jennifer Hudson Has Lost Enough Weight and Hopes to Keep it Off with Healthy Body Care Practices
Posted on August 4, 2010, 2:54 PM
The American Idol turned Oscar winner boasts about her new size 6 bod in the Fall issue of InStyle and discusses her new healthy body care regimen.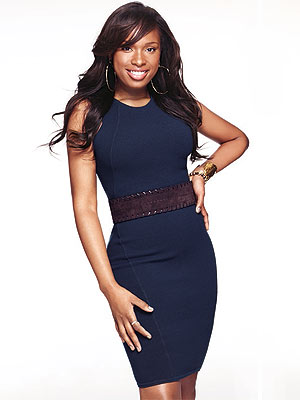 Jennifer Hudson Has Lost Enough Weight and Hopes to Keep it Off with Healthy Body Care Practices
Singer and actress Jennifer Hudson has had quite a year -- she had her first child, planned a wedding, cut an album, took on a meaty new acting role and also dropped from a size 16 to a 6, making her Hollywood's latest celebrity to laud healthy
body care
practices.
The 5'9 Hudson is featured on the cover of the Fall issue of InStyle Makeover and admits that she sometimes does a double take when she sees her new self. "I'm like, 'Wow! This is what I look like?'" says Hudson. The singer dropped several dress sizes and slimmed down with a 5-day-a-week workout with celebrity trainer Harley Pasternak. Hudson also follows a healthy, balanced diet on top of her new workout plan with Weight Watchers, which the American Idol star is also a spokesperson for. "It's not a diet, it's really a way of living that teaches you better skills," says Hudson, who admits to faltering on stricter eating plans. "For years I felt like I could never have ice cream, but I can eat ice cream occasionally now!" And while change was a big theme for Hudson in 2010, don't expect the singer and actress to get even smaller. "I don't want to lose any more weight, and you're never going to see me skinny. I think this is a good, natural size for me" she tells the magazine, going on to explain that slimming down to a toned size 6 hasn't changed her self confidence at all. "I was just as confident however many pounds ago, however many sizes ago, as I am now."
Her new svelte stuff has led to somewhat of a clothing addiction though. "I have a serious shopping problem now," Hudson confesses. "Each city we go to, my suitcase won't hold my new clothes so we have to box them up and ship them home."
What do you think about Jennifer Hudson's transformation? Impressive, sure, but will it last?