Copy Madonna's rockstar hairstyle
Posted on November 11, 2009, 2:25 PM
The holiday season means party season, so why not try perfecting your best event look now?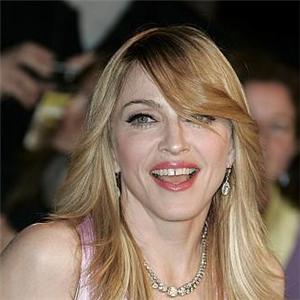 Try out Madonna's flipped hairstyle for a great evening look
She might be over 50, but Madonna still oozes plenty of style. Her hairstyles are often loose and flowing during the day, but she knows how to glam it up at night. One such evening look was recently featured on InStyle.com, and it is perfect for women of all ages.
Madonna channeled the seventies with her long layers and flipped out hairstyle. Originally, Farrah Fawcett wore her hair flipped in "Charlie's Angels" and created a sensation which is still copied today. While InStyle showed Madonna with longer flipped hair, the hairstyle works well on a range of lengths - if you're really bold and have short hair, why not try it too?
To create your own floaty, flippy look, blow dry your hair mostly straight. When you get to the ends, turn the brush outwards from your chin, rather than inwards and towards your chin - make sure that ends are lifted up and away instead of neatly tucked under.
For tighter flipped hair, use a hair straightener to pull ends out - but don't hold for too long. Avoid ridges by keeping the tool moving, and flick the hair's ends to keep them perky. Finish with some light hair spray to hold in place.