Britney Spears Opts for Hair Extensions
Posted on June 8, 2010, 7:36 PM
Britney Spears has had her share of catastrophic hairstyles. From blonde to brunette, hair extensions to basically bald, the songstress has paraded a variety of celebrity hairstyles out on the red carpet.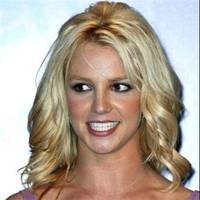 Britney Spears opts for hair extensions.
It seems that Spears was in the mood for a change again recently, as photographers snapped pics of her sporting long blonde
hair extensions
. Unfortunately, multiple reports suggest the hair extensions are not of the highest quality, and it's easy to tell where they let off and her real hair begins.
Spears, pictured here at a previous event, infamously sported hair extensions during her disastrous performance at the VMA awards in 2007. We wonder what prompted her to try out the look again?
The star was spotted out and about in Santa Monica, according to "iFreshNews.com."
What do you think -- are
bad hair
extensions better than no hair at all, or should Britney just commit to keeping her strands natural since she seems to have such bad luck when it comes to fake locks?