The Best Updos at the Golden Globes
Posted on January 18, 2010, 10:45 AM
The rain at last night's award show may have had some guests worried that their fancy updos would come undone. Luckily, with the help of huge umbrellas, the stars' hairstyles remained perfectly in place.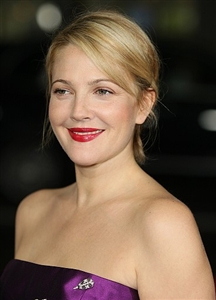 Barrymore's Golden Globes hair looked similar to the style she wore to the "Everybody's Fine" premiere
Drew Barrymore, pictured here at a previous premiere for "Everybody's Fine", redeemed herself from last year's voluminous mess with a simple twisted hairstyle. Barrymore's hair was parted and slicked back, and the ends were tucked into a low French roll.
House star Olivia Wilde's hair was swept up into a dramatic ponytail. Her locks were gathered near her crown, and soft curls cascaded down her back.
Wilde's costar, Jennifer Morrison, definitely should be recognized for her large bun hairstyle. The actress' hair looked simple and smooth from the front, thanks to a wide off-center part.
In addition, Nicole Kidman's low chignon was the perfect complement to her dress. Her red locks were gathered off to one side, which gave her whole look a timeless and romantic feel.
Proving that accessories can perfect a look, January Jones' hairstyle incorporated a sleek black headband into her French twist. She oozed class and recalled Audrey Hepburn's iconic character Holly Golightly from "Breakfast at Tiffany's."