Ashley Greene Shows Off New Chic Haircut
Posted on December 2, 2009, 1:00 AM
Actress Ashley Greene, also known as Alice Cullen to Twilight fans, recently debuted a new haircut that offers a fun alternative to shoulder-length hair.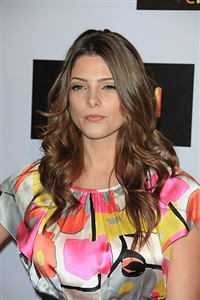 Greene recently ditched her long locks for face-framing angles
Greene, pictured here, recently showed up at an event sporting a layered look that is almost reminiscent of a long bob. Her hairstylist, Ted Gibson, seems to think that the shoulder-length is totally on trend this season.
"Extra-long hair is not the It style," Gibson told Glamour Magazine. "This is the perfect new length; hair should be to the shoulders or a little bit longer."
If you want to go for Greene's look, tell your stylist to take off a few layers, getting rid of excess long hair. Gibson said he cut Greene's hair right below her clavicle and simply added soft layers throughout the rest of her hair to give it movement. The look is topped off by side-swept bangs.
Multiple layers like those of Greene's cut can complement the jaw line and adds extra framing to the face, making it a flattering hairstyle for anyone.