Ashlee Simpson Goes Back to Black
Posted on December 1, 2009, 10:14 AM
For those who remember Ashlee Simpson's rocker phase, she's decided to ditch her red locks and return to black, a color we haven't seen her in since her old nose and pre Simpson-Wentz.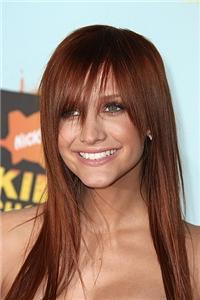 Simpson, shown here with red locks, recently opted to go for an edgier look with black
The singer, pictured here, showed up to her Broadway debut as Roxie Hart in Chicago last night with jet-black hair. While some may feel her red locks wouldn't have matched her character, a blonde usually plays the role of Roxie.
Simpson first dyed her hair black when she was trying to make it in the music business as an edgy rocker, trying to distance herself from her sister Jessica's ditzy, blonde bombshell persona.
Post-nose job, Simpson went back to her blonde roots, only to finally meet the middle ground with red hair, which she's had for the past few years.
Unfortunately for Simpson, a recent Glamour poll showed that her black hair color was the least flattering, with the majority of voters preferring her red hair followed by blonde.
If you're feeling daring enough to go black, perhaps to match the dark winter days, the color is one of the easiest to achieve at home. Because the color is so dark, you won't have to worry about taking extra steps to cover your roots.