Diet
Walmart's New Line of Organics: Sign of the Apocalypse or Good News for Your Wallet?
With low-priced items, the mass retailer is looking transform health conscious Americans into "People of Wal-Mart"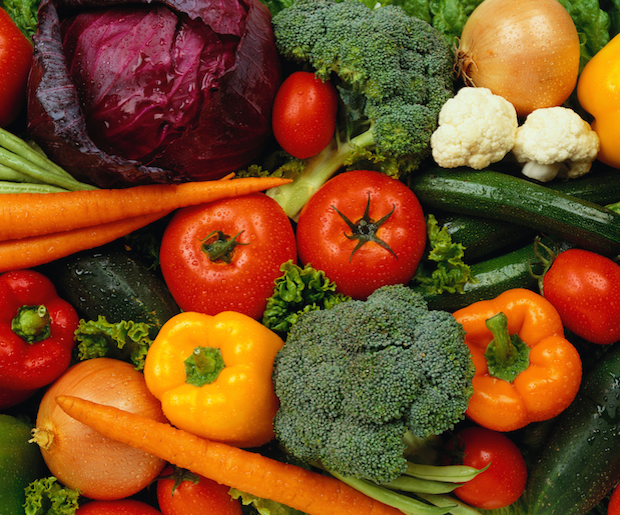 Scoot over Chester Cheetah, Walmart is making room on its shelves for organic products.
Wild Oats, a line featuring everything from organic pasta sauce and chicken broth to salsa and quinoa, is having a rebirth at Wal-Mart this month (it was originally launched in 1987 but faded to black over the years). To increase awareness and attract the healthy crowd that typically stays far, far away, the retail giant has embarked on an all-out marketing blitz to publicize both the re-launch
and
the unusually low price point.
READ: My Slim-Down, Get-Glowing Detox
"Customers will save 25 percent or more when comparing Wild Oats to national brand organic products," reads the official press release from our country's largest grocer. Cool. But, why attempt to throw their trucker hats into the competitive organic ring?
"We know our customers are interested in purchasing organic products and, traditionally, those customers have had to pay more," Jack Sinclair, executive vice president of grocery at Walmart U.S. says. "We are changing that and creating a new price position for organic groceries that increases access. This is part of our ongoing effort to use our scale to deliver quality, affordable groceries to our customers."
In fact, according to research conducted by the company, 91 percent of customers would "consider purchasing products from an affordable organic brand" and, by selling foods deemed organic by the USDA (
click here for a definition of exactly all that entails
), the big yellow smiley face is hoping to greet a whole new kind of shopper at its more than 4,000 stores nationwide.
What kinds of savings can consumers expect? 41 percent less on tomato paste, 43 percent less on chicken broth, 36 percent less on tomato sauce. Nothing to sniff at and surely a big enough price reduction to have a big impact on shoppers' totals at checkout.
READ: The Cancer-Fighting, Disease-Preventing Superfoods You Have to Try
Will the savings on the organic offerings be enough to draw new customers? Will the savings help to improve the grocery choices their existing customers make? Will both scenarios come to fruition? Walmart will, no doubt, keep us apprised.
And you? Will Wild Oats organics have a home in your pantry?