Diet
Sorry Pork, Rabbit is the New "Other" White Meat
Are you ready for the latest "it" protein to hop its way into your diet?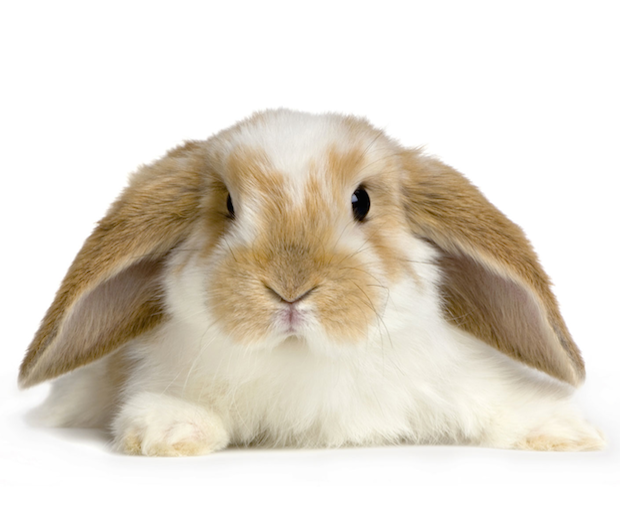 As a pre-teen I spent some time living in France and I
distinctly
remember (because we still talk about it) being at the butcher shop when we'd only first arrived and pointing out the illustrations hanging over head to my younger siblings. There were cows and chickens, of course, but also bunnies and horses. We were not amused and longed for the good old A&P and its pre-packaged "hamburger" meat in that "let's keeps our heads-in-the-sand" way only kids can.
Of course, Europeans have been eating proteins we find distasteful since long before "we" were even a nation. Then, we became a country that eschews chowing down on "cute" mammals in favor of the less furry, cuddly types just, well, just because.
Now, if you listen to the reports, it seems that rabbit, in all of its twitchy-nosed, cotton-tailed adorableness is poised to grab a share of our very own protein market.
READ: 7 Best and Worst Sugar Substitutes
ABC news says that we are consuming more rabbit than "at any time since WWII" (when most beef was sent to nourish the troops overseas) and cites Ariane Daugin, founder and CEO of specialty meat supplier D'Artagnan, as proof. "It started slowly," she says. "At first, it was only the fancy restaurants who bought -- the ones with the Michelin stars. They started offering rabbit as a special. Then little by little they put it on the regular menu. Then more recently, in the past couple of years, the lower-cost bistros started to carry it. Then it showed up at retail. Two years ago, we were very surprised to get a call from one of the giant supermarkets asking for it."
Not surprisingly, the majority of us still have an "issue" as Thomas Schneller, a butchery professor at the esteemed American Culinary Institute, tells the news outlet. And this, he says, stems from our love affairs with the Easter (and Bugs) Bunny.
Schneller says that rabbit, which is easily digested, supremely high in protein, very low in fat and rich in those elusive Omega-3 fatty acids, is an "efficient meat" because, "using the same amount of food and water a cow needs to produce a pound of meat, rabbits produce five."
So what does bunny taste like? It's got to be game-y right? Nope. Schneller says that, "It's lean. It's interesting" and, naturally as the old joke goes, "It's similar to chicken."
READ: The Cancer-Fighting, Disease-Preventing Superfoods You Have to Try