Hair care
Sofia Vergara (And Her Family) Tapped as Head & Shoulders Spokesmodels
The actress will star alongside her real life family members in new ads for the dandruff shampoo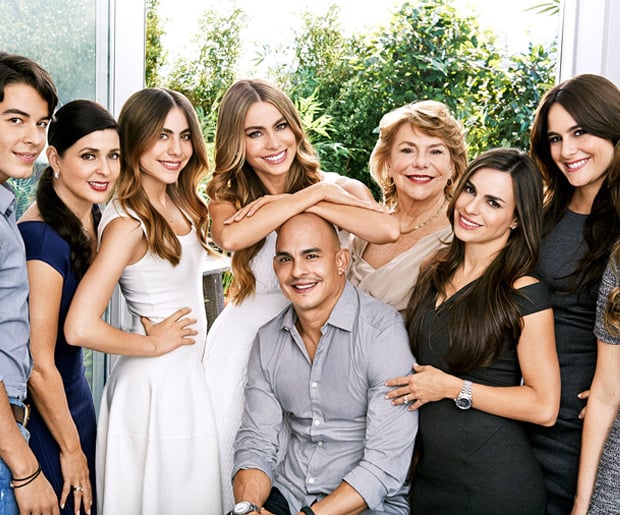 Sofia Vergara fans are about to get a glimpse of her on set with relatives other than the pretend ones that comprise her "Modern Family" TV familia. The Colombian beauty and eight of her real family members have been named new spokespeople for Head & Shoulders.
Vergara, who has been a face of another Procter & Gamble company, CoverGirl, since May of 2011, will take over the reins of representing the venerable dandruff shampoo from "How I Met Your Mother" actress Alyson Hannigan early next year when the new advertising campaign hits.
READ: One Month to a Brighter, Healthier Smile
"I am excited to be joining a new family," Vergara, 41, said in a statement. "Head & Shoulders has been a part of my hair care regime and my family's since I was young. In fact we joke that eight out of nine Vergaras use it; and there are a lot of us."
A source close to the negotiations says that this endorsement deal is long-term and that the Emmy-winning actress secured seven figures for her trouble.
READ: How I'll Copy Sofia Vergara's Emmy Makeup
In addition to CoverGirl, Vergara also promotes Diet Pepsi, Rooms to Go and the thyroid medication, Synthroid that, as a thyroid cancer survivor, she takes on a daily basis. And, viewers of Spanish television may also have spotted her in commercials for Comcast and State Farm Insurance.
All of these gigs (she also designs a women's fashion line for K-Mart), have netted the star a nice chunk of change -- she's topped Forbes' annual list of top-earning television actress for two years in a row, pulling in an estimated $30 million from June 2012-June 2013.