Health & beauty
Sarah Jessica Parker to Succeed Anna Wintour? (And More of the Day's Top Stories)
Will life imitate HBO and find SJP on the masthead at Vogue? What does Bill Clinton smell like? And, will Bacon and Roasted Marshmallow potato chips make it to market?
first-ever shoe line (done with Blahnik)
prepping to launch in less than a month, as well as three kids and a thriving movie and stage career -- is there even
time
to run the world's fashion bible?
[
Radar
]
• Last year's Cheesy Garlic Bread might be this year's Corned Beef Hash -- that's if the American potato chip-eating public has its way. Lay's second "Do Us a Flavor" contest is underway and good citizens across the land are being asked to submit their ideas for the latest must-munch flavor. Submissions are being taken through April 5, after which four lucky finalists will compete for first place, a cool million bucks and the thrill of seeing their creation populate end caps in 7-Elevens everywhere. Some of the contenders thus far? Cotton candy, Apple Pie with Cheese, Bacon and Roasted Marshmallow and Sushi. [
Frito-Lay
]
P&G
]
• Earlier this week, President Bill Clinton opened "Foundation Talks," the Fragrance Foundation's first-ever series of motivational lectures, and kept the audience rapt with motivational anecdotes and cautionary economic tales. Oh, and he also fielded a question about his own personal scent preference. "At my age you're probably the only person in the world who is interested in that," Clinton, 67, joked before copping to the fact that he
does
have a signature scent. However, you won't be able to run out and pick it up as a Valentine's gift for your guy. "The ingredients are secret, and I'd have to shoot you if I tell you," the President warned. Wonder if Monica Lewinsky would spill. (Yes, I went there.) [
Daily Beast
]
more stories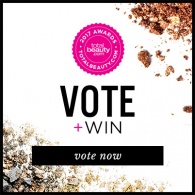 Back
to top