Skin care
Here's How Your Next Sunscreen Purchase Can Help Underprivileged Families
Gabrielle Union teams up with Neutrogena for their Buy 1 + Donate 1 program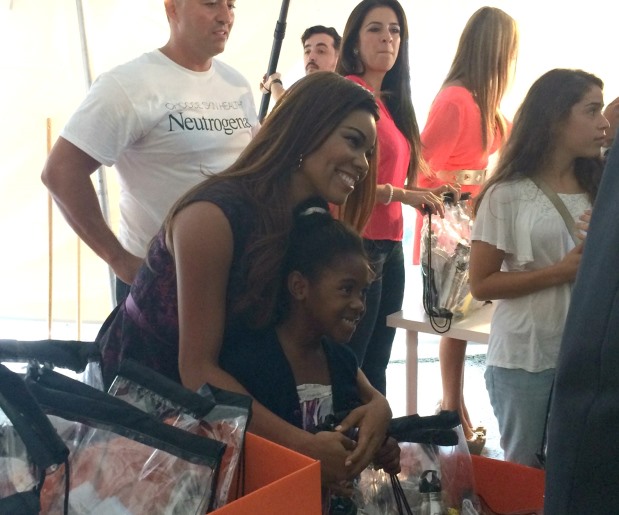 By now you know enough about the skin damage sun exposure causes to
sneak in extra SPF
whenever you can -- whether it's investing in makeup with SPF or slathering on sunscreen every time you head outside. But for families just making ends meet, if the choice is between putting food on the table and buying sunscreen, well, let's just say a rumbling stomach usually wins out.
That's why Neutrogena started the Buy 1 + Donate 1 program to "fill the gap for families in economically depressed areas who may not otherwise have access to [sun products]," says brand ambassador, actress Gabrielle Union.
Union, who in her childhood years, was not big on sunscreen, says a strange mole on her cheek was her wake-up call. "It turned out to be nothing, but I started educating all of my friends and family about wearing sunscreen," Union says.
"I think, too, it's a huge misconception that the more melanin (the darker your skin is) you have, the less your risk for skin cancer," Union says. "And that's simply not true. And because of that, it's really a
silent killer for a lot of people of color
."
Through the end of July, every time you purchase a Neutrogena product with SPF, the company will donate one to a family who otherwise wouldn't have access to sun products.
"The truth is,
everyone
is at risk for sun damage," Union says. "And for people to not have access to sunscreen, in my book, is not an option."