Health
Dubious Trend of the Week: Coffee + Butter (?!) = Energy Boost
A new twist on a Tibetan tradition is fast becoming all the rage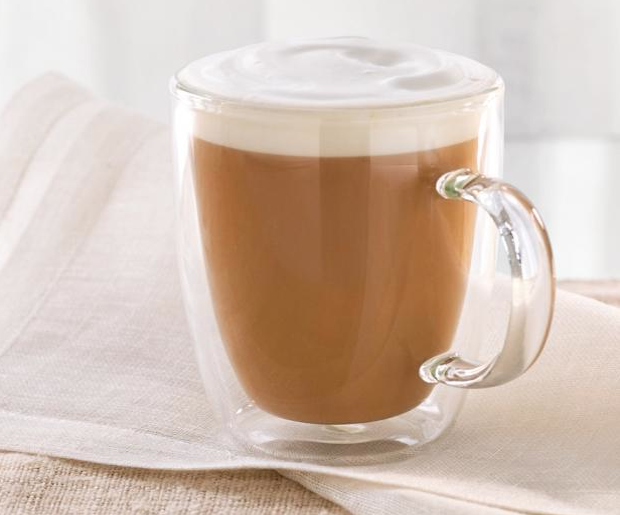 If you suffer from post caffeine crashes, this latest "must-try" trend
could
be for you.
Based on traditional Tibetan yak tea; a frothy concoction of tea leaves, vigorously churned yak butter and salt that's customarily consumed by the cupful before beginning the day's work, Bulletproof Coffee is hoping to become the next big thing.
READ: 8 Diet Drinks Skinny Women Love to Sip
A pet project of Dave Asprey, the founder of Bulletproof, a company whose mission it is to help you "upgrade your performance in every aspect of your life," this buttered coffee is "Rich and creamy and tastes delicious and gives you tremendous energy for quite a long time," according to fans like celebrity chef Seamus Mullen.
According to Asprey, the caffeine in a typical cup of coffee imparts an initial buzz followed by an inevitable crash. His Bulletproof Coffee is different because in addition to unsalted, grass-fed butter, it contains MCT oil (a blend of palm and coconut oils) and other healthy fats that sustain the boost for hours on end. "I'll pretty much go all day on it," raves Mullen.
The key is that MCT digests more quickly than most other fats so it increases energy and, Asprey says, promotes weight loss.
"When you blend low-toxin coffee with butter and octane oil (MCT oil), the butter turns off some of your food cravings and provides things the brain needs, including micronutrients," he says. "It turns off inflammation in the brain."
Nutritionist Amy Shapiro, R.D., is of the mind that consuming these fats can be beneficial in the ways Asprey describes. As she told
Well & Good
, "This can be a satisfying, energy- producing breakfast that provides many nutrients, satisfies hunger, and may cause your body to increase fat-burning, resulting in weight loss. Also, the fat slows the absorption of the caffeine, creating an even and prolonged energy release.
It's important to note that no one's recommending you plop a dollop of Land o' Lakes into your morning mug of Nescaf é. If you're going to
DIY
, using grass-fed butter is imperative (it has many more of the fatty acids required to achieve the "benefits"). You can substitute virgin (unrefined) coconut oil in place of MCT and be sure to splurge on a low-toxin, high-quality coffee.
READ: You Keep the Kale, I'm Trying the New "Ice Cream Cleanse"