Fashion
DKNY-CD? Cara Delevingne Designs Collection for Donna Karan Label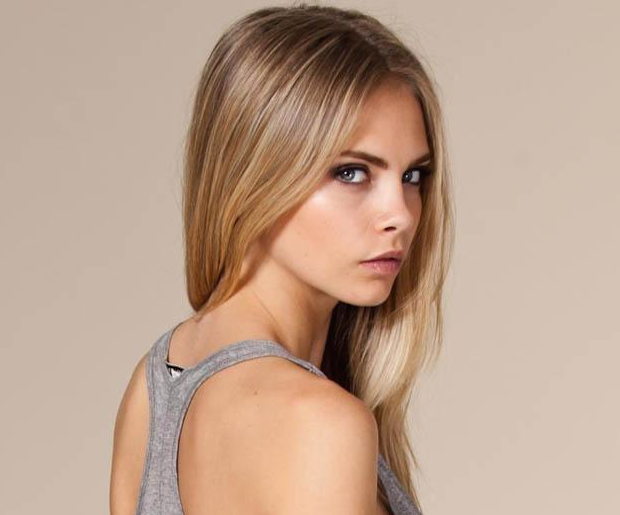 The ink on the rave reviews of her acting debut (in the English made-for-tv movie, "Timeless") hasn't even dried yet and now comes the news that Cara Delevingne, the British model who singlehandedly brought the bushy eyebrow back to prominence, has broadened her brand yet again.
Adding to her ever-growing resume, the 21 year-old bi-sexual supermodel announced today that she's now officially a fashion designer.
"I can't believe that some random, rough ideas have finally turned into my own collection...designs with my own name on them and in collaboration with the iconic DKNY brand," she told WWD after breaking the news herself on Instagram.
READ: Best Eyebrow Growth Treatments
Not that things happened overnight. After all, even the rich, beautiful and well-connected have to bide their time; "It is so wild to realise that it has been an entire year since we began planning this project together...goes to show that time does fly when you're having fun."
Coming to stores in November, the 15-piece collection will borrow heavily from Delevingne's personal androgynous aesthetic; lots of tank tops, sweats, a couple of parkas, comfy pants.
Will the million dollar endorsee also be the body and face of the forthcoming ad campaign? Yep. But she's no dummy. Having always had a penchant for using social media to grow her brand, the savvy business woman will put it to work in this scenario, too.
Models (18+) who're feeling lucky and would love to appear alongside the model in the campaign can post their pics to Instagram using #CaraWantsYou and #Cara4DKNY and cross their fingers that their look generates a raise of Delevingne's famous brow.
READ: The Eyebrow Mistakes You're Making