Health
Behold! The "Runsie!"
Plus the latest Tom Ford fragrance, the truth about #nofilter and more of the top stories of the day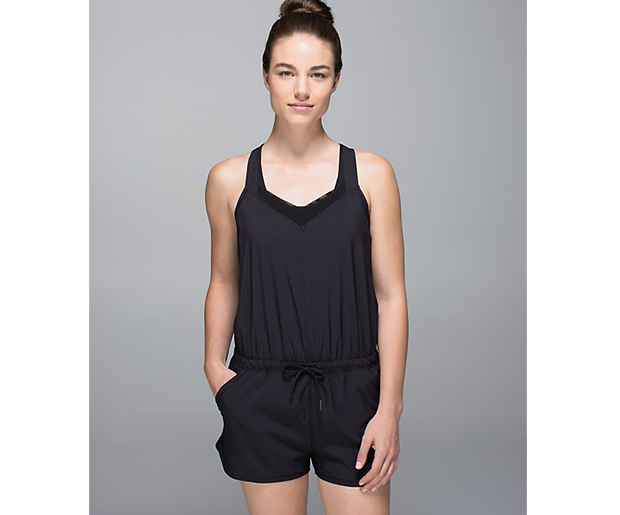 • Lululemon has succeeded in creating a rather, uh, interesting new piece of running apparel. It's called the "Runsie," and it's a running onesie -- a one piece with no boob support that solves that pesky problem of having to put on a top and a bottom. File under: things we didn't know we needed (or wanted). [
Fittish
]
• J. Crew now comes in size 000. That's three zeros, in case two zeros, or one zero just wasn't small enough for you. According to the brand, that equals out to a size 23-inch waist. [
Racked
]
• Gigi Hadid strikes the usual incredibly sexy naked lady pose for Tom Ford's new fragrance Velvet Orchid. It has notes of citrus, honey and rum, but who really cares? Just look at her curves! [
Harpers Bazaar
]
• Bangs can completely change your face. COMPLETELY. And model Suki Waterhouse, the erstwhile girlfriend of Bradley Cooper, is proof. When she swooshes her bangs to the side, she looks like a totally different person. We're calling it the Zooey Deschanel Effect. [
Glamour
]
• Shocking fact: When people say they use #nofilter on Instagram, they are actually using #somekindafilter. Of the 40 million images tagged with the #nofilter hashtag on the social media site, a whopping 11 percent actually have a filter. So there. Y'all are liars! [
Styleite
]
• People were complaining about how Hilaria Baldwin, Alec Baldwin's wife, was always doing yoga poses on Instagram in bikinis. So she did a response pic of herself posing in a winter coat and heels with the following caption: "This #hilariaypd is dedicated to those complaining about my bikini pics ... this makes much more sense in 85*F (alanasana) #yogapostureoftheday." Exactly. [
Crushable
]
• Katy Perry debuted her latest fragrance ad, for the scent Royal Revolution, on Instagram. It's ... interesting. [
E!
]