Diet
How Bacon Casts its "Eat Me Now" Spell (There's Science Behind It)
150 compounds combine to make everyone's favorite gateway meat so freaking fragrant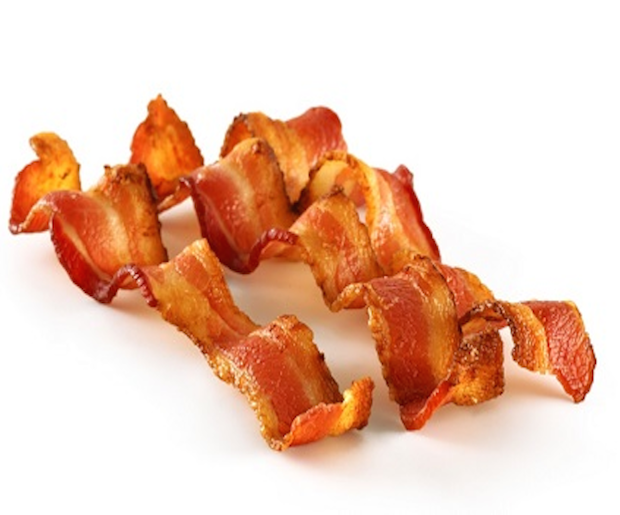 Want to know the three most accurate words in the English language?
Bacon. Is. Delicious.
It's the one thing vegetarians and meat lovers agree on. It's a commonality comedians rely on. Yes, indeedy do. That cured pork meat is hellagood and there're just no ifs, ands or butts about it.
Now, thanks to the high-browed folks at
high-brow radio
NPR, we've been made privy to what exactly
makes
the cheeseburger enhancer so undeniably, irresistably delectable.
READ: Bacon-Flavored Beauty Products: Yummy or Gag Me?
Turns out that, as the American Chemical Society shares in the video below, there are no fewer than 150 "volatile organic compounds" at work to make bacon taste and smell so darn tooting good.
So, the next time you crave eggs, vodka, chocolate, rumaki or whatever other enhanced-by-bacon food you have a hankering for, remember to chalk one up to science.