Hairstyles
Easy-to-Follow Hairstyle How-Tos Turn a Mommy Blogger Into a YouTube Sensation
With more than 1.6 million subscribers, this mom clearly knows her way around a waterfall braid -- and then some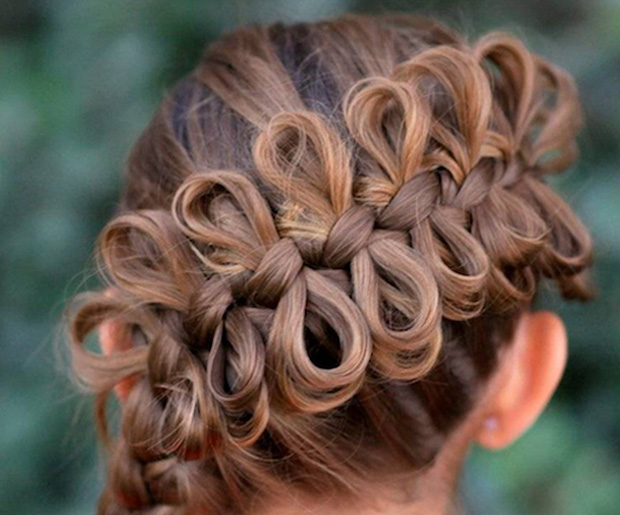 What does a mom of 5 girls (and 1 boy) with both a penchant and panache for styling hair do for kicks? Post how-to videos on YouTube, of course. It's 2013 after all, what's she going to do? Write a
book
?
At first, Mindy McKnight took to a traditional blog to disseminate tips and styling ideas but then, on a whim, her husband Shaun videotaped her styling one of their girls' hair, posted it -- and a couple of others -- on YouTube, and the family promptly went about their lives.
Amazingly, about 6 months later, the McKnights, who live outside Salt Lake City, received a letter from YouTube complimenting them on the success of the videos and asking if Mindy would host a channel for them.
READ: 9 Best Braiding Tutorials
According to
Today
, "What started out as a fun project for McKnight has transformed into a wildly popular YouTube channel and blog." More than 1.6 million people subscribe to
Cute Girls Hairstyles
, where, on Sundays, McKnight posts new videos ranging from soccer styles, to fancy updos to everyday (and complex) braiding techniques. And, as McKnight is the first to say, "I am a mom. My point wasn't ever to make money or draw an audience. My point was to document hairstyles and [I] thought it would be a cute way for my girls to have it. I had no idea it would resonate with so many people."
But boy-oh-boy does it -- even those who're admittedly less than handy in the hair styling department. For them, there's the "Daddy Do" section of the channel, which features dear old dad, Shaun, styling the girls' hair. "McKnight says that any novice can learn from Shaun -- that's how she came up with the name for that section of the site; "Daddy Do's" started after McKnight pointed out that, "It's so easy, a dad can do it."
READ: Celebrity Hairstyles: Best and Worst Braids