Hairstyles
The Army Is Forced To Review Its Stance On Black Hair
Its regulations on black women's hair are now under review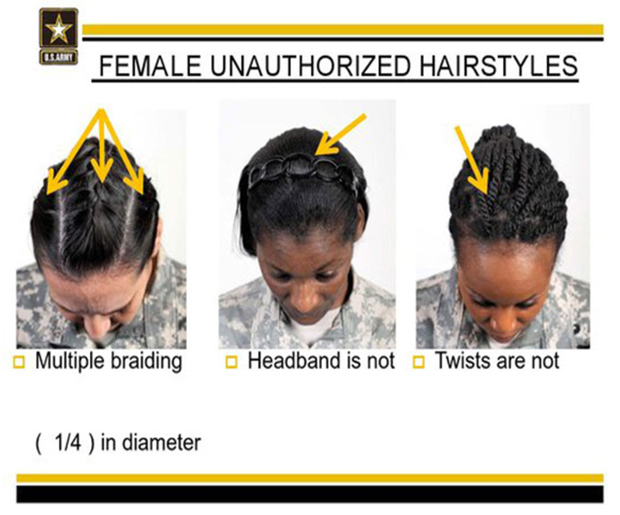 The Army is reviewing its hair regulations for black women, after African American service women and female members of the Congressional Black Caucus called out the military for its discriminatory grooming regulations.
The regulations forbid twists, dreadlocks and cornrows larger than a quarter inch in diameter -- regulations which many black women say are actually impractical. The hairstyles listed, claimed the Army's grooming manual AR 670-1, were considered "unprofessional."
RELATED: Beautiful Hair Care Tips
And that's not all. In a letter to Department of Defense Secretary Chuck Hagel, the Congressional Black Caucus revealed that the manual used terms like "unkempt" and "matted" to refer to traditionally black hairstyles. "The assumption that individuals wearing these hairstyles cannot maintain them in a way that meets the professionalism of Army standards indicates a lack of cultural sensitivity conducive to creating a tolerant environment of minorities," reads the memo.
We'll see what, if any, response Hagel has. He's notified Congress that he will "work with the service secretaries and the military chiefs to review their respective policies, to address the issues raised by members of Congress about grooming standards, particularly for African-American females." The bigger question? What does a woman's hairstyle have to do with how well she can defend the country? [
Styleite
]