Health
An Apple a Day Can Totally Improve Your Sex Life
Plus the secret to quitting smoking, Christian Siriano on Melissa McCarthy and more of the top stories of the day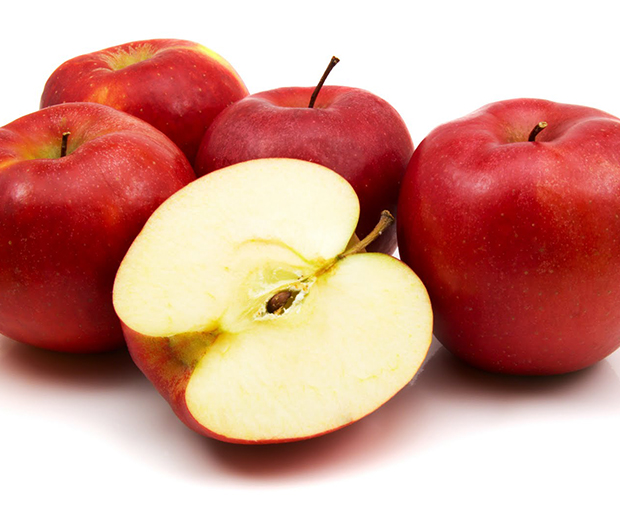 • Get thee an apple, now. A study published in the
Archives of Gynecology and Obstetrics
found that eating an apple every day led to improved sexual function in women. Researchers think it has something to do with the polyphenols and antioxidants in apples, which can stimulate blood flow to the genitals. Yee-haw! [
Huffington Post
]
RELATED: The Best Hairstyles With Bangs
• If you want to quit smoking you'll probably have more success combining a pill with a patch. A new study found that in the longterm, those who used the two in tandem were able to stay smoke-free the longest.
Reuters
]
• Karlie Kloss isn't a sexy cowboy, she just plays one in a new series of ads for Tamara Mellon. Kowboy Karlie, as she's been dubbed by Mellon's namesake e-commerce site, can be seen in a video wearing lots of fringe and rope and not very much else. Pretty sexy, if you're into rope burn (we don't judge). [
Racked
]
RELATED: 13 Best Tinted Moisturizers
• What your favorite nail polish brand says about you (we'll give you a hint: Not that much!) [
The Gloss
]
• Melissa McCarthy has publicly spoken out about how difficult it's been for her to find dresses that she likes for awards shows. It's partly why she's started her own designer collection. But! Designer Christian Siriano said that working with McCarthy was actually super difficult. "She and her stylist chose the fabric and the beading. Quite frankly she was quite difficult to work with," Siriano told the
New York Daily News.
"She wanted some specific things that I thought would not look good on her body. And she was not comfortable with them in the end." Well okay then. [
Us Weekly
]