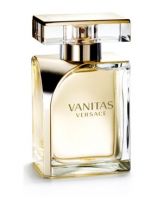 Versace Vanitas Eau de Parfum
As low as
Spring

I just bought this & have worn it only a few times but I like it. It has white floral notes with a heavier base. It reminds me of Spring whenever I wear it. My only little complaint is that on it's own, it seems to fade quicker than I would like it to. But when I layer it with the body lotion that seems to help it's lasting power. Glad I bought this.

Seems to be a 'LOVE - HATE' Eau de Parfum

What I mean by this is people claim it smells 'soapy' , others too strong, some even proclaim it don't last more than one hour or less that four hours. It is a good parfum but definitely over-priced. I personally enjoy wearing it. Oh ya, the young folks claims Versace Vanitas has a mature scent and more for the 'old broads'. This old broad claims it ain't for the 'young at heart'.

Back
to top